Branding Mindfully Collection
A collection of self-paced challenges that will help you realign your brand with your goals and lifestyle
Enroll in Course
A logo is not a brand. Many people are confused and don't understand that a brand is way more! More than an icon, more than a collection of visuals—a brand is how your business makes others feel, how they recognize it, how it represents your values through your business.
And those that understand what a brand is want to make sure they stay on top of it!
They want to stay connected with it, make sure it still represents what they are, tweak any parts that may no longer be aligned.
The Branding Mindfully Collection will help you with just that!
This bundle collects different self-paced challenges we've created to help our audience connect with their brand, steer it in the right direction, and evolve with it. Each challenge has a different focus, and can be taken as many times as you need it throughout your brand journey.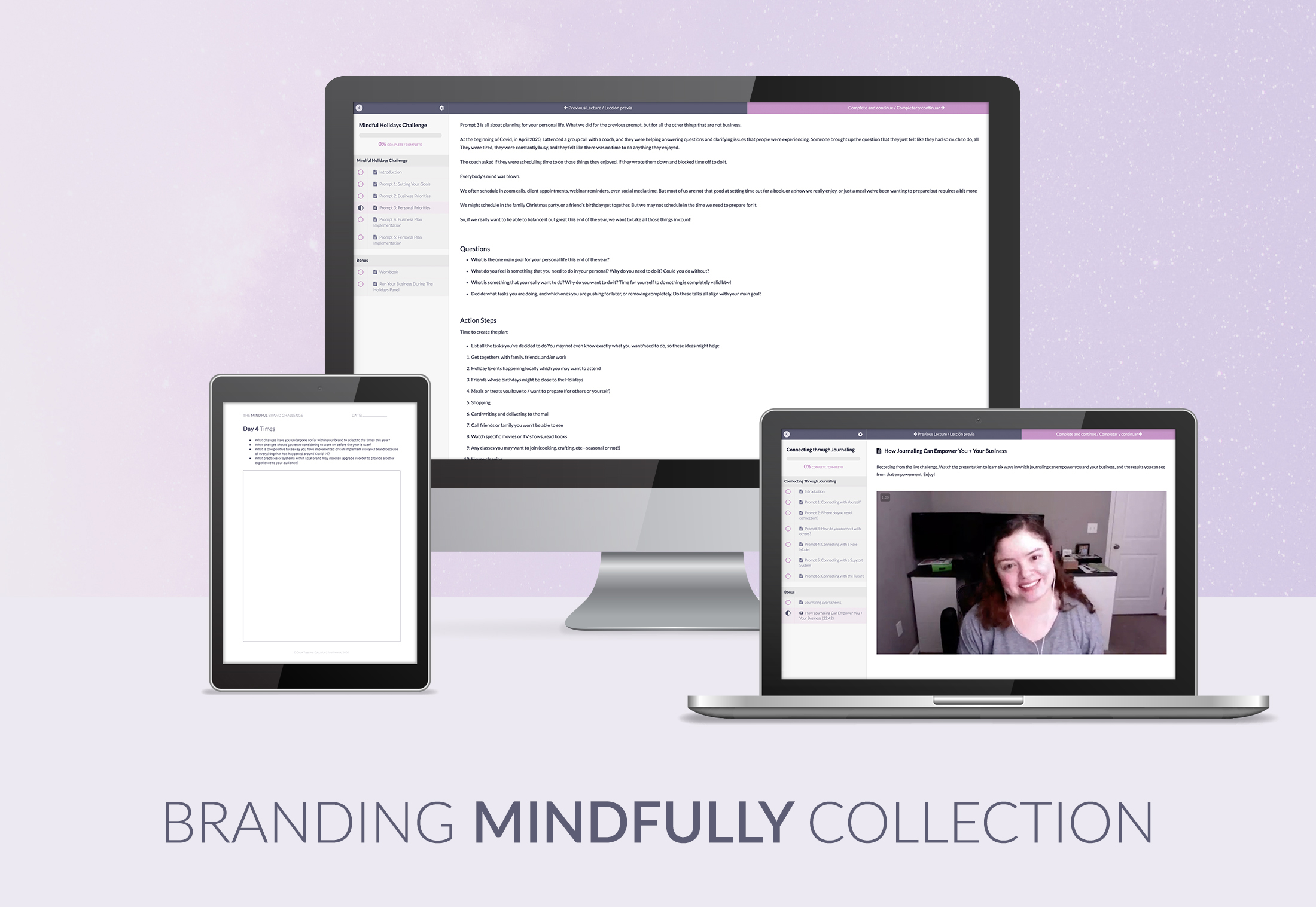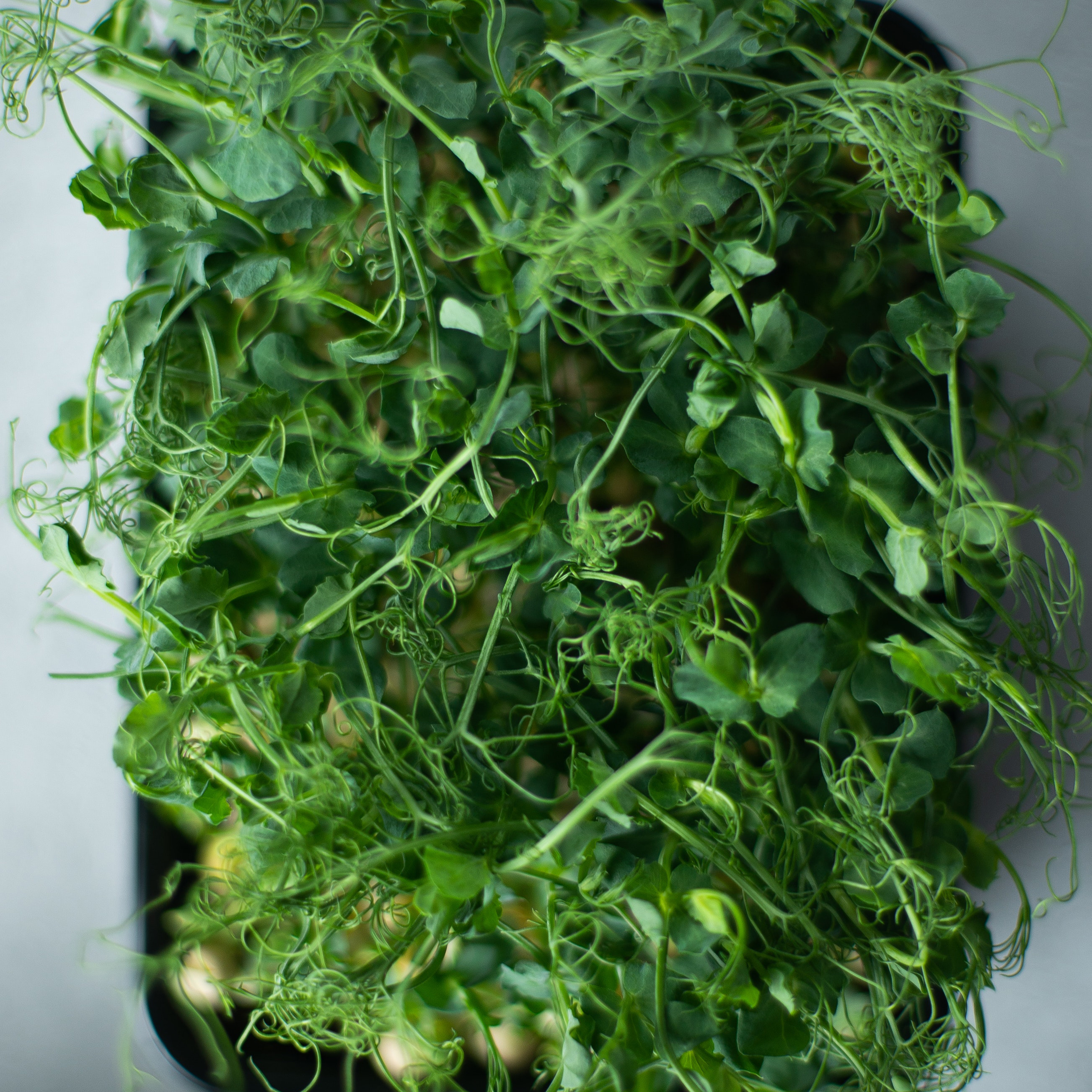 "I love taking the challenges offered by Grow Together. Every one I have taken has brought a new idea and clarity around things I didn't even think needed my attention. There is so much support and camaraderie in the community that these challenges are a gift!"
—Stacie, Green Work Farms
These challenges are perfect for...
Small business owners and online entrepreneurs who want to have a purpose behind their brand.
People who know their brand is constantly evolving, and want to stay on track with it.
People who want a brand that represents their lifestyle, goals, and values.
People who are working on creating a balance between life and work.
People who like meditating and journaling about their brand and business. If you don't do this, but you'd like to, these are also great challenges to learn how to use mindful practices for your business!
This bundle started with three challenges, and the promise of two additional challenges that will be added to it. You can see the current four challenges it includes below. The fifth challenge will be added in the near future, at no additional cost to people who have this bundle.
Courses Included with Purchase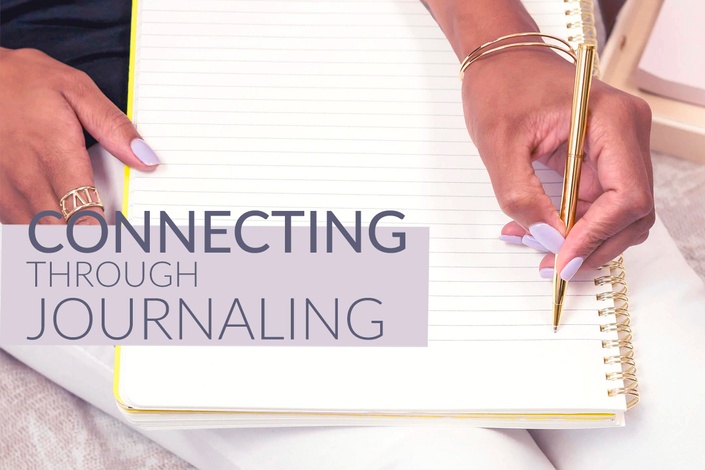 Connecting through Journaling
Dive Into Your Mind To Find Who Can Help You With Your Next Step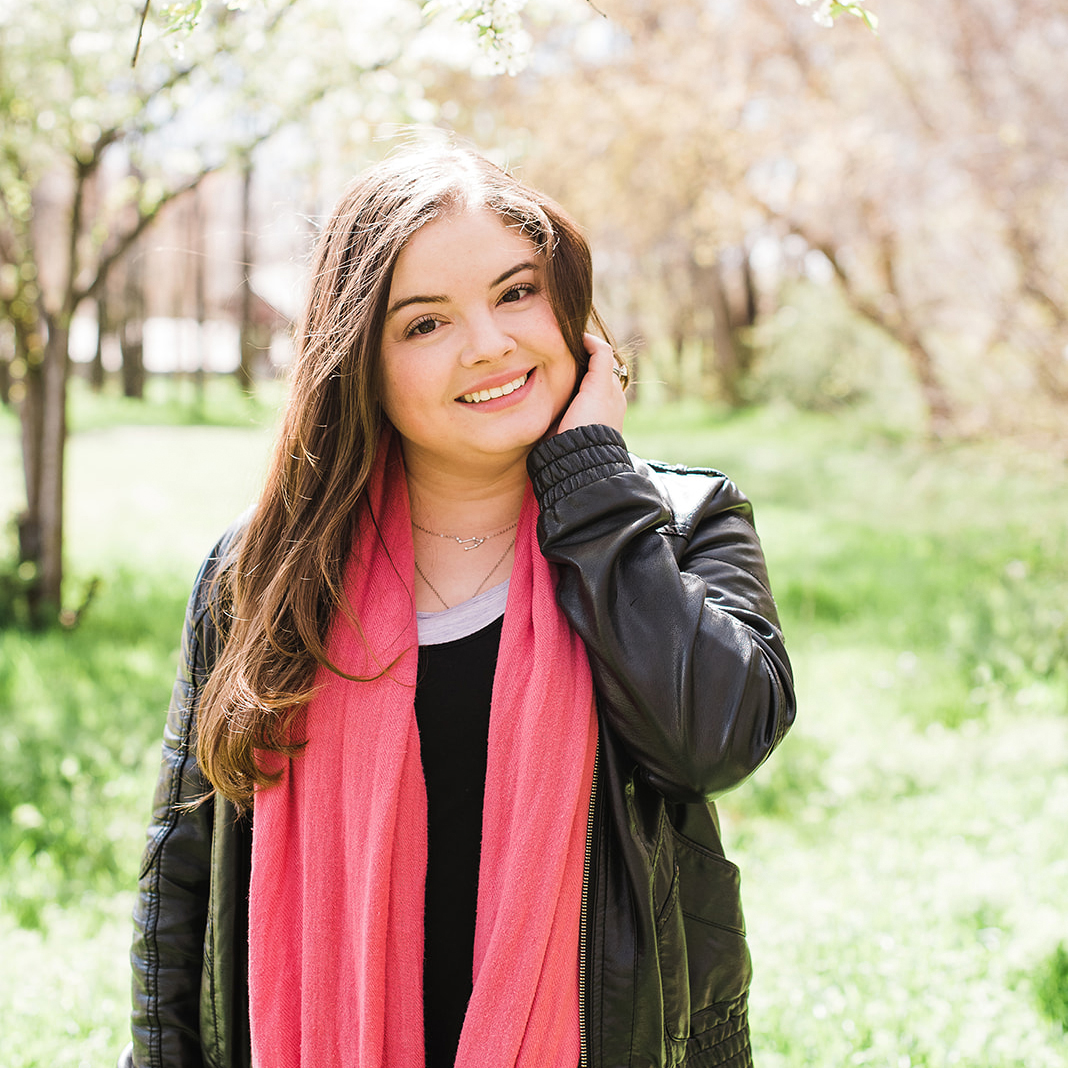 $25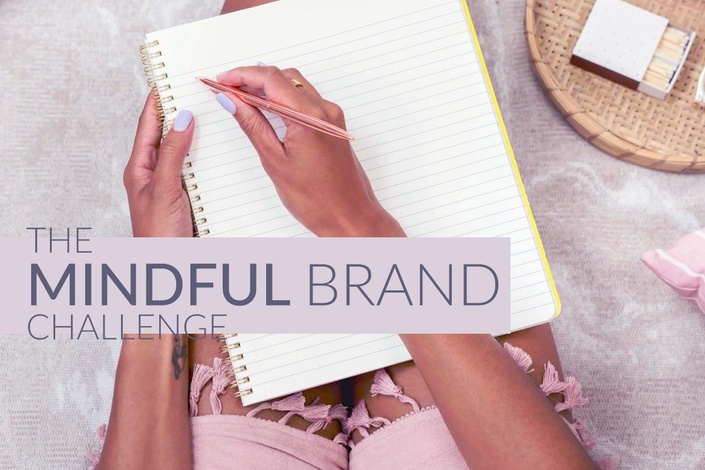 The Mindful Brand Challenge
Create a Brand that Aligns with your Purpose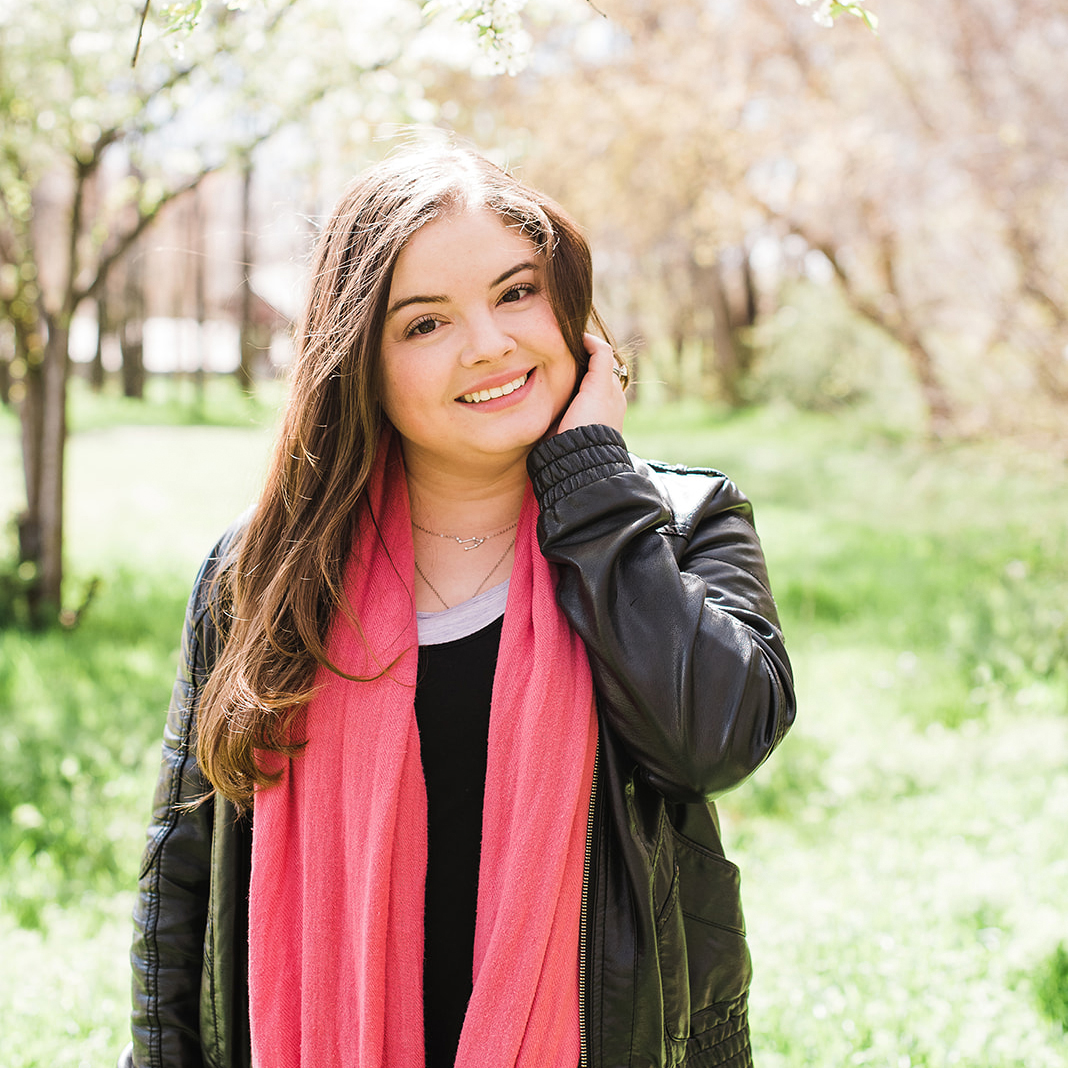 $25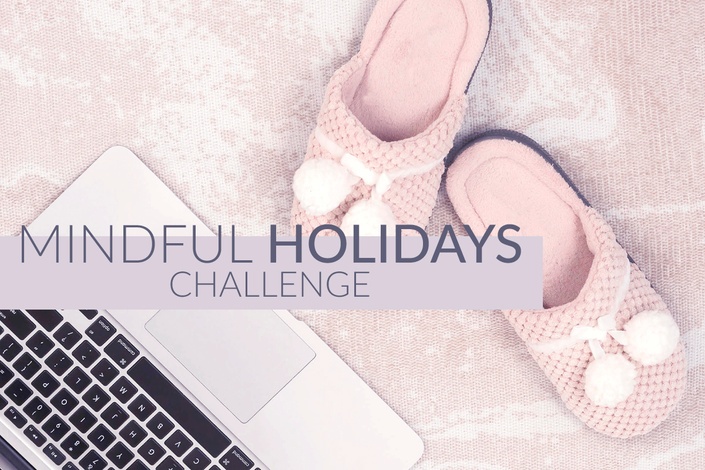 Mindful Holidays Challenge
Create and Implement a Balanced Holidays Plan for your Business and Personal Life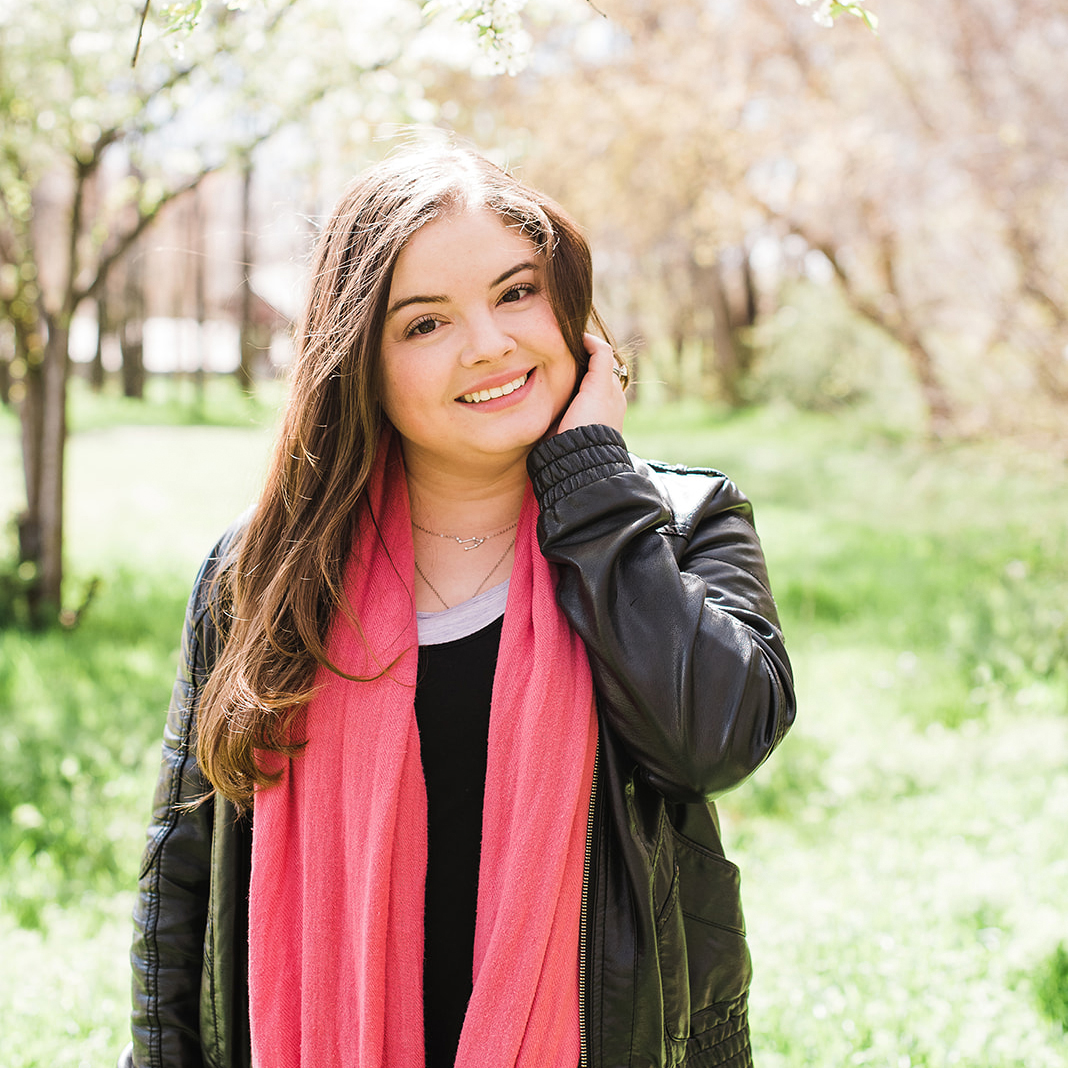 $25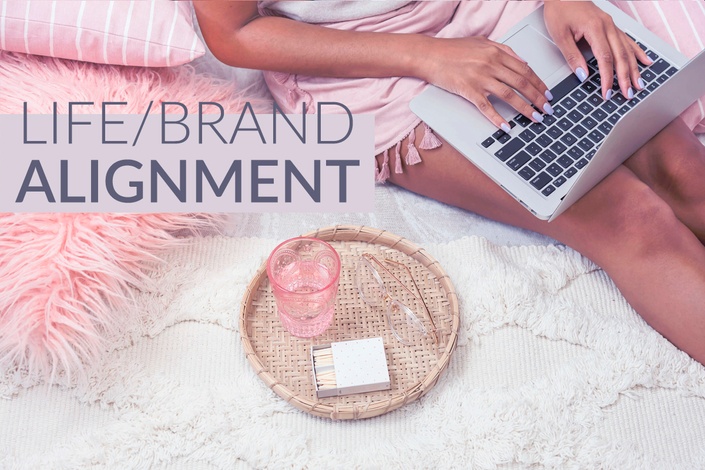 Life/Brand Alignment
Grow a Brand That's Mindful Of Your Lifestyle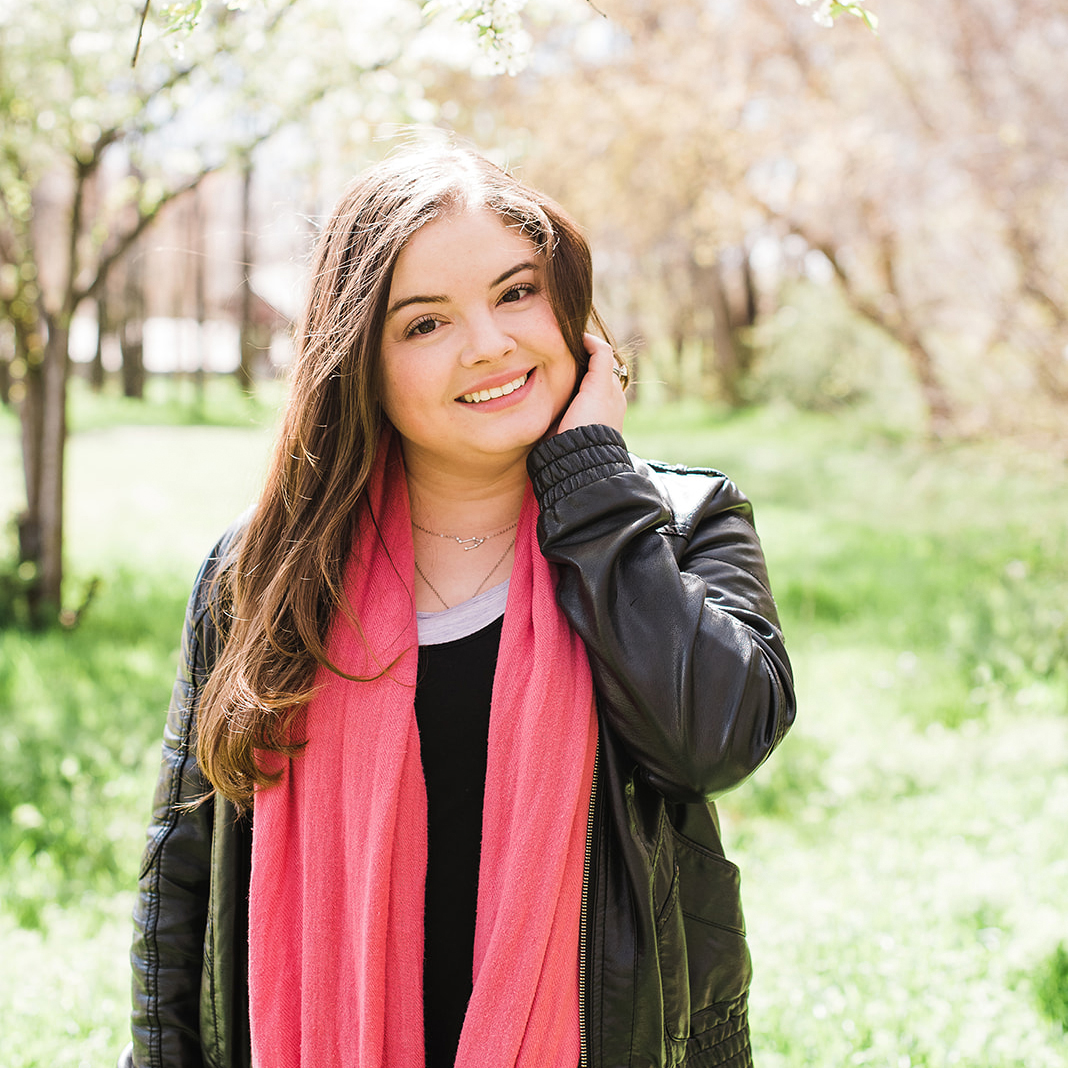 $25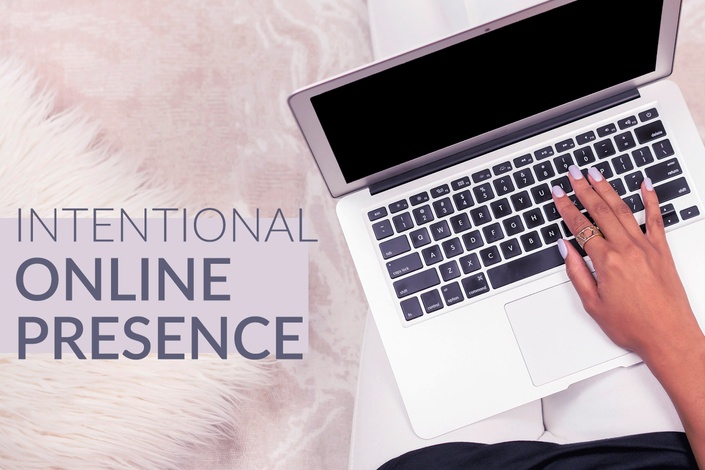 Intentional Online Presence
Guide your audience to work with you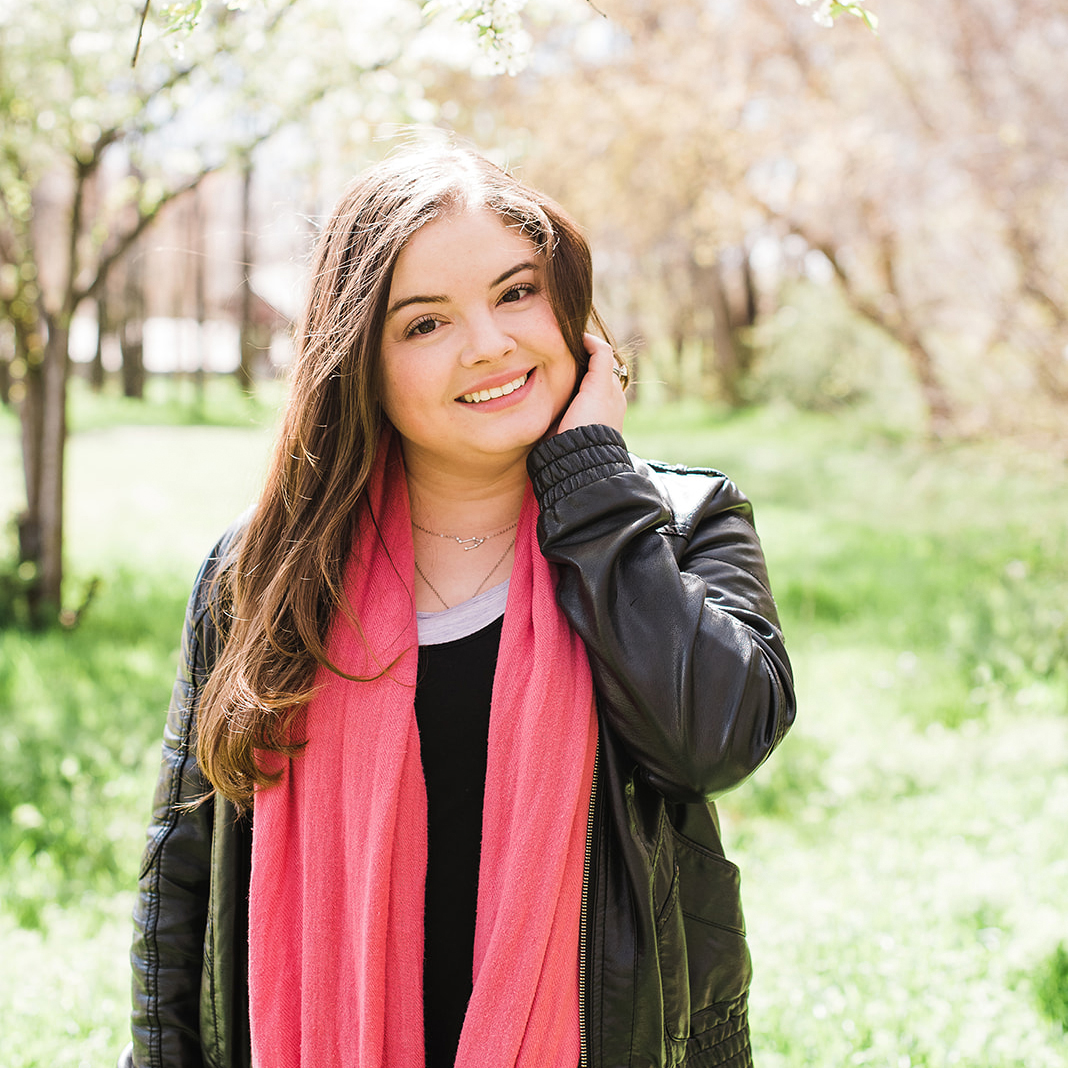 $25
Original Price: $125
"I really enjoy Sara's Journaling Challenges, the prompts she provided sparked new ideas and started me on a business journal habit. I also enjoyed the networking and online calls we had. I felt all the women there are amazing human beings, and I felt embraced in the community, not lost in the noise like in other places. Thanks, Sara!"
—Lucy, The Pin Up Queen
Your Instructor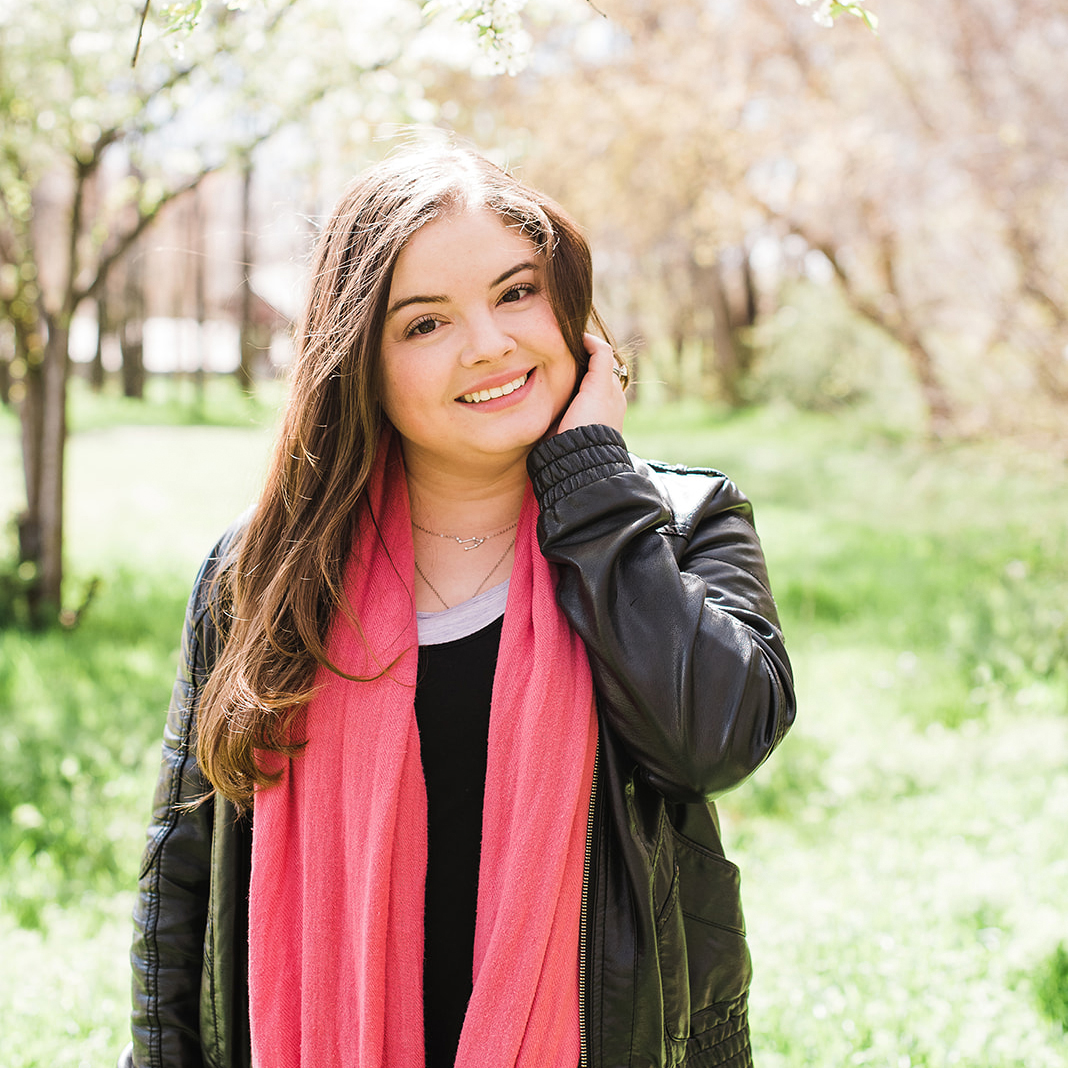 Sara is the founder of Stargazed Studio, and is a designer specialized in branding, WordPress web design, and user experience that connects people. She is passionate about educating and empowering others who want to start and grow their own purposeful business through intuitive branding and mindful strategy, while living a lifestyle that brings them peace and fulfillment.
Sara is an INFJ, enneagram 2w3, and Slytherin. She was born in Costa Rica, but currently lives in Utah, where you can find her every Friday evening at home, eating pizza and watching SciFi with her husband and doggie.

Frequently Asked Questions
When does this bundle start and finish?
This bundle includes self-paced challenges, meaning, you can take them whenever you want. Sales-wise, it will become a permanent item in our platform, but the introductory price is only available until the end of quarter one.
How long do I have access to these challenges?
How does lifetime access sound? After enrolling, you have unlimited access to these challenges for as long as you like - across any and all devices you own.
What if I am unhappy with the challenges?
We would never want you to be unhappy! If you are unsatisfied with your purchase, contact us in the first 30 days and we will give you a full refund.
What is the upcoming challenge about?
We're still deciding the exact concept of the fifth challenge, based on what our community is requesting. But it will definitely be about branding and your online presence, which is why it will be included here.