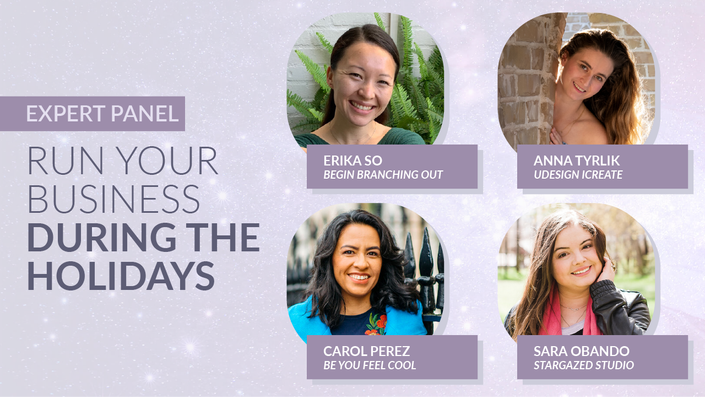 Run Your Business During The Holidays
Expert Panel
The end of the year is the busiest time of the year, both for families and businesses.
Between holidays, work and family parties, biggest sales of the year, trying to hit your 2020 goals, buying presents, and because it's this year, throw Covid to the mix as well—it can be too much!
That's why we put together a panel to talk about how to manage all this.
We got together a group of ladies that believe in...
being true to yourself
show up as you are
and that you can run your business the way YOU want to!

Sign up for free to receive access to the panel via video, audio, and transcript, so you can go through it whenever you want, however you want.